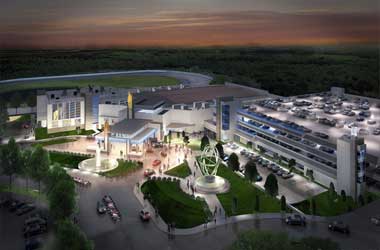 Revenue for Massachusetts's Plainridge Park Casino has declined by over 5 percent in October, making it its lowest ever takings for the year.
The casino located in Plainville has in fact seen an increase in the number of gamblers visiting and playing as shown by the 20 percent hike in total bets placed since January 2016, but since Plainridge has slashed its hold rates, it has resulted in higher payouts to its patrons.
Hold rates are the percentages that slot machines keep for each dollar gambled. When the casino first opened in 2015, it retained 10 cents per dollar, but this dropped to 7.3 percent in October.
CBS Boston
The change has been a deliberate strategy by Plainridge Park to sacrifice short term revenue for long term customer loyalty. The wins are now at their peak, making players happier but impacting the bottom line given that the total amount of bets placed is in the region of $175 million.
The casino might have received $5million more revenue had it retained 10 percent on all wagers. Moreover, the casino needs pay out 49 percent of its revenue to the state as tax.
In a statement, Paul DeBole, an assistant political science professor at Lasell College in Newton and a specialist in gambling industry said,
If the hold is about 7 percent and about half of that goes to the state right off the top, that doesn't leave much to pay all the bills and still take a profit.
DeBole observed that most casinos lower their hold rates in order to extend players' gambling sessions.
In September, the hold rate for Plainridge stood at 7.3 percent and was much lower than neighboring Connecticut casinos namely Foxwoods Casino Resorts where the rate was around 8 percent and Mohegan Sun which had a hold rate of 8.28 percent. All three casino resorts have dropped their hold rates in recent months.
The Plainridge Park casino which opened in June 2015 saw revenues of $160 million in the first full year of operations, which was short of initial expectations.
Plainridge currently has a monopoly on slot machine gambling in the state of Massachusetts, but neighboring Rhode Island's Twin River Casino poses a threat as it has slot machines and is just 10 miles away. A new casino is being planned by the Twin River Casino operator in Tiverton, Rhode Island which is a 45-minute drive away from Plainridge and could pose a bigger threat once the facility is opened to the public.